Welcome to the Red Hat Construction Home Page!

Construction Offers
A full service, general contractor that specializes in difficult and unique remodeling, rebuilding, restructuring and new construction projects.
Commercial, residential, light industrial, historical.

Wood, steel, glass, concrete, tile.

Full and partial construction coordination.

Design and design consultation.

Over 2500 projects completed over 30+ years.

A co-ed staff that enjoys the challenges of today's construction world with the pride of yesterday's craftsman.

Very well qualified for emergency response.

Our supervisors/leaders are required to complete the following:

A 4 to 5 year intensive training program.

A one-year state certified residential and commercial building codes class.

Adherances to a strict code of jobsite conduct and appearances.

We are capable of giving very detailed estimates and billings.

Equal opportunity employer- we encourage diversified job applicants.

Employment prescreening by faxed/mailed resumes ONLY. Must include references and a brief paragraph stating goals.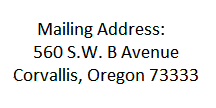 E-Mail:
headoffice@redhatconstruction.com